Microsoft has updated the support bulletin for the Windows 10 KB4556799 cumulative update to say they are investigating reports of issues.
Since this update was released on May 12th, Windows users have been reporting that they are experiencing issues installing the latest KB4556799 update or have some problems after it is installed.
By far the most amount of reports have been users having trouble getting the update installed, with some sprinkling of BSODs, audio bugs, and performance issues.
In a new update to the KB4556799 update's support bulletin, Microsoft states that they are aware of the reports of issues and are investigating them.
We are actively engaged with customers who are reporting issues. To date, we have not seen widespread issues reflected in telemetry, support data, or customer feedback channels. We continuously investigate all customer feedback and are closely monitoring this situation.
Note If you experience any issues, we'd like to know. Please provide feedback using the keyboard shortcut Windows + F or go to the Start menu and select Feedback Hub so that we can investigate.
Based on the company's telemetry Microsoft is stating that they do not see widespread issues.
If you look in the Feedback Hub, though,  there are many reports of installation issues, BSODs, and stability issues.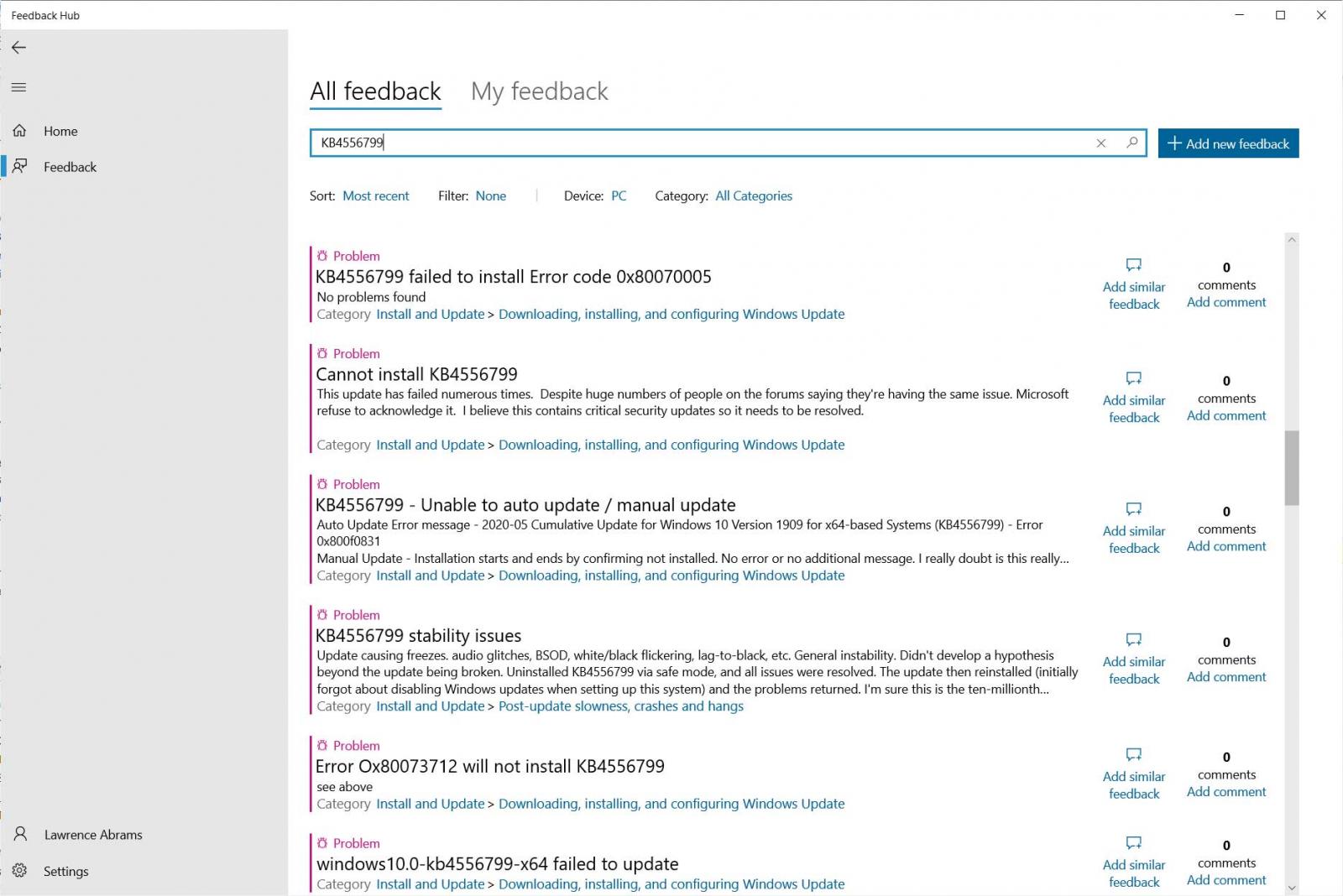 Granted, this could only be a small subset of their one billion Windows 10 users, but there is more noise than usual when it comes to this update.
Windows 10 2004 is expected to be released next week, so be prepared for a new round of reports of problems when people install the next feature update.
As many of these issues are related to driver conflicts, it is suggested that you check your hardware manufacturer and install any updated drivers if they are available.
Source link